Randy Thurman
Randy Thurman has been Executive Chairman since 2018 and brings over 30 years' experience in executive leadership, M&A and corporate governance. As a CEO, his background has focused in the healthcare technology industry specifically biopharmaceuticals, medical devices and clinical diagnostics. Additionally, he brings a global perspective having started and operated businesses in North America, Europe, Asia, the Middle East and Latin America. Early in his career, he was Director and President of Rhone-Poulenc Rorer Pharmaceuticals. Subsequently, he became Chairman and CEO of Corning Life Sciences and then was Founder, Chairman and CEO of VIASYS Healthcare Inc., a global leader in respiratory and neuro diagnostics, critical care systems and orthopedics.
Randy has extensive experience working with private equity firms and has participated in transactions globally. He is currently Vice Chairman, Syntone BioPharma Inc. He is also on the Advisory Board of Villanova Law School, Center for Law and Entrepreneurialism. Randy has served on numerous boards and has published a number of articles on corporate governance. Prior to his corporate career he served as a fighter pilot in the U.S. Air Force.
Randy graduated from Virginia Polytechnic Institute with a BS in Economics; Webster University with an MA in Management; and is a graduate of the USAF Air Command and Staff College.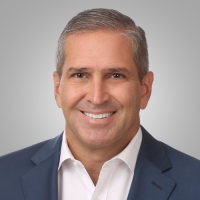 Yezan Haddadin
Mr. Haddadin rejoined our board of directors in April 2018 after previously serving from October 2017 to March 2018. Mr. Haddadin joined GMS Holdings in 2017 to build and lead the company's investment management platform, GMS Capital Partners LLC. He has over 20 years of investment banking and private equity experience. Throughout his career, he has developed extensive experience across a range of industries and advised on over USD 100 billion in M&A transactions in North America, Latin America, Europe, the Middle East and Africa.
Prior to joining GMS Holdings, Mr. Haddadin was the Chief Executive Officer and Board Member of a regional investment bank based in Amman and Dubai (2014-2017); Advisor at Ripplewood Holdings LLC, a New York-based private equity firm (2013-2014); Managing Director at Perella Weinberg Partners in New York (2007-2013) and an Executive Director in JPMorgan's M&A Group in New York (2000-2007).
Mr. Haddadin is a Fellow of the sixth class of the Middle East Leadership Initiative and a member of the Aspen Global Leadership Network. Previously, he was a member of the Board of Directors at Sixth of October Investment Company (SODIC), a publicly listed Egyptian real estate development company and a Board Member of The Near East Foundation, a New York- based private nonprofit development agency with projects in Africa and the Middle East.
Mr. Haddadin holds a Juris Doctor from Northwestern University School of Law (USA) and a Bachelor of Science from Georgetown's School of Foreign Service (USA). He is admitted to the New York State Bar Association and is an FAA licensed pilot.
Kurt J. Hilzinger
Mr. Hilzinger has served as a member of our board of directors since December 2015. He has extensive experience with companies that manage the supply of pharmaceuticals. He spent 16 years in various executive management capacities with AmerisourceBergen Corporation, serving as president and chief operating officer and earlier as executive vice president and chief financial officer. In 2007, he became a partner at Court Square Capital Partners, a private equity firm. Since 2003, Mr. Hilzinger has been on the board of managed care company, Humana, including serving as lead director from 2010 to 2014 when he became chairman of the Board. He serves on the Visiting Committee at the Ross School of Business at the University of Michigan, and also formerly served as Chairman of the Healthcare Distribution Management Association (HDMA), the trade association of the pharmaceutical distribution industry.
Mr. Hilzinger received his B.B.A. degree from the University of Michigan and is a Certified Public Accountant.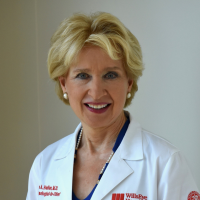 Julia A. Haller, MD
Julia Haller, MD, who joined our Board in August 2022, is a trailblazing professional in ophthalmic education, research, and clinical ophthalmic practice. She has innovated translational advances against blindness that arises from many retinal diseases, and combines her deep medical and scientific expertise with efforts to address healthcare disparities and gender inequality.
A Board-certified ophthalmologist, Dr. Haller began her career at the Wilmer Eye Institute at Johns Hopkins Hospital and as a faculty member of the University. Subsequently she moved to Wills Eye Hospital in Philadelphia, where she was appointed Ophthalmologist-in-Chief and William Tasman, MD Endowed Chair as well as Professor and Chair of Ophthalmology at the Sidney Kimmel Medical College of Thomas Jefferson University. Her innovative research has resulted in more than 400 published scientific articles and book chapters on a range of subjects, including clinical trials and other advances in retinal pharmacology.
Dr. Haller was elected to the National Academy of Medicine and has awards from all the major ophthalmology and retina societies. Her honors include the Crystal Apple Award of the American Society of Retina Specialists for teaching and mentorship, the Kreissig Award from EURETINA, the President's Award from Women in Ophthalmology, a Secretariat Award from the AAO, the Gertrude Pyron Award from the Retina Research Foundation and the ASRS, and a Lifetime Achievement Award from the AAO. She is past President of the American Society of Retina Specialists and the Retina Society, Treasurer of the Macula Society, and former Chair of the Board of Trustees of the Association of University Professors of Ophthalmology and the Council of the American Ophthalmological Society. Dr. Haller serves as Chair of the Board of the College of Physicians of Philadelphia, Vice Chair of Section 6 of the National Academy of Medicine, on the Executive Committee of the Board of the Philadelphia Orchestra and Kimmel Center, and President of the Johns Hopkins Medicine Alumni Association. She is an emeritus trustee of Princeton University. She is a member of the editorial boards of RETINA, Retinal Physician, Ocular Surgery News, Ophthalmology Times, and Evidence-Based Eye Care.
Dr. Haller received her MD at Harvard Medical School and her AB from Princeton University.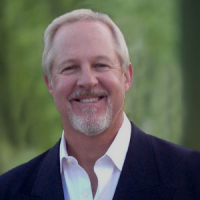 C. Russell Trenary III
Mr. Trenary has served as our President, Chief Executive Officer, and member of the Board since July 2021. He most recently was an Executive Advisor at InnFocus Inc., after serving as President & CEO for seven years, including the company's acquisition in August 2016 by Santen Pharmaceutical Co., Ltd. InnFocus is an early-stage company, pending FDA approval of the PRESERFLO MicroShunt® glaucoma device, while pioneering other microsurgical solutions for glaucoma based on SIBS technology. Prior to that, he was President and CEO of G&H Orthodontics, a global medical device company, and served in a number of senior leadership positions at Advanced Medical Optics (AMO), Inc., including as President of the cataract business unit. Prior to that, Mr. Trenary held C-suite positions at Sunrise Technologies International, Inc., served as Senior Vice President, Worldwide Sales & Marketing / Officer at VidaMed, Inc. and held several senior leadership roles at Allergan, Inc., including as Senior Vice President and General Manager of the Medical Optics business unit. Over the course of his career, he has played a key role in seven acquisitions and closely led four major product launches in eye care medical devices.
Mr. Trenary received a B.S. in Business Administration from Miami University, Oxford, OH and his MBA from Michigan State University.
Lawrence A. Kenyon
Mr. Kenyon has served as our President and CEO from August 2018 to July 2021, and as a member of our board since August 2018.  He has also served as our Chief Financial Officer and Secretary since September 2015. Prior to that, from February 2014 to September 2015, Mr. Kenyon served as the Chief Financial Officer of Arno Therapeutics, Inc., a biopharmaceutical company focused on the development of therapeutics for cancer and other life threatening diseases, and also as Chief Operating Officer from July 2014 to September 2015. From December 2011 to March 2013, Mr. Kenyon served as the Interim President & Chief Executive Officer, Chief Financial Officer and Secretary of Tamir Biotechnology, Inc., a publicly held biopharmaceutical company engaged in the development of oncology and anti-infective therapeutics. Prior to that, from December 2008 to July 2010, Mr. Kenyon was the Executive Vice President, Finance and, commencing in March 2009, the Chief Financial Officer of, Par Pharmaceutical Companies, Inc., a publicly held generic and branded specialty pharmaceutical company, or Par. Prior to joining Par, Mr. Kenyon was the Chief Financial Officer and Secretary of Alfacell Corporation, or Alfacell, from January 2007 through February 2009 and also served at various times during this period as Alfacell's Executive Vice President, Chief Operating Officer and President, and was a member of Alfacell's board of directors from November 2007 to April 2009. Prior to joining Alfacell, Mr. Kenyon served as the Executive Vice President, Chief Financial Officer and Corporate Secretary at NeoPharm, Inc., a publicly traded biopharmaceutical company, from 2000 to 2006.
Mr. Kenyon received a B.A. in Accounting from the University of Wisconsin-Whitewater and is a Certified Public Accountant in Illinois.
Faisal G. Sukhtian
Mr. Sukhtian has served as a member of our Board since September 2017. Mr. Sukhtian has served as a Director of GMS Tenshi Holdings Pte. Limited since 2011, and an Executive Director of GMS Holdings, a diversified investment company, since 2008. In addition to managing operations of GMS Holdings,Mr. Sukhtian oversees a number of investments within the GMS Holdings portfolio and serves as a director of GMS Holdings' board of directors. From 2008 to 2011, Mr. Sukhtian served as Executive Director of Munir Sukhtian International. From 2010 to 2011, he served as Managing Director of Agri Sciences Ltd., an agrochemicals manufacturing business based in Turkey. Mr. Sukhtian has served as a member of the board of directors of Expert Petroleum, an oilfield services company based in Romania, since 2008, Agri Sciences since 2010, MS Pharma, a leading MENA based branded pharmaceutical generics company, since 2011 and Stelis Biopharma Private Limited, a biotherapeutic and biosimilar developer and manufacturer based in India, since 2015. Mr. Sukhtian previously served as a member of the board ofdirectors of Alvogen, a multinational generics pharmaceutical company based in the United States, from 2008 to 2014 and Waterloo Industries, Inc., a manufacturer of tool storage based in the United States, from 2015 to 2017. Prior to joining GMS Holdings, Mr. Sukhtian worked at JP Morgan, in New York, where he worked primarily on mergers and acquisitions, debt and equity transactions serving clients in the industrials and transportation industries.
Mr. Sukhtian received an M.B.A. from Columbia Business School and a B.S. in International Economics from Georgetown University's School of Foreign Service. Mr. Sukhtian was appointed to fill a vacancy on the Board, and was designated for such vacancy by GMS Tenshi Holdings Pte. Limited pursuant to the Investor Rights Agreement by and between the Company and GMS Tenshi Holdings Pte. Limited dated September 11, 2017.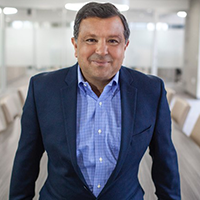 Julian Gangolli
Mr. Gangolli became a member of our Board of Directors in April 2020. He is deeply experienced in pharmaceutical commercialization, having served as President of the North American Pharmaceutical division of Allergan, Inc. for 11 years where he was a member of the Executive Committee of Allergan and was responsible for a 1,400-person commercial operation with sales exceeding $3.8 billion in 2014.
Mr. Gangolli most recently served as President, North America of Greenwich Biosciences, a GW Pharmaceuticals PLC company, where he was responsible for building out the U.S. commercial infrastructure and spearheading the launch of its lead therapeutic product, Epidiolex.® Prior to that, Mr. Gangolli joined Allergan in 1998 as a senior member of the management team that transformed the company into one of the leading specialty pharmaceutical firms in the United States. As a member of the Allergan Executive Committee, he was part of the select team that executed the sale of Allergan to Actavis in 2015.
Mr. Gangolli also currently serves as a Director on the Board of two publicly-traded pharmaceutical companies: Revance Therapeutics (NASDAQ: RVNC) and Krystal Biotech (NASDAQ: KRYS).
Mr. Gangolli received his BSc with Honors in applied chemistry from Kingston University, Kingston-Upon-Thames, Surrey, UK.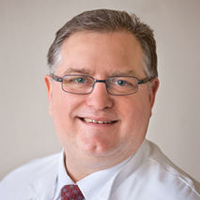 Gerd Auffarth, MD
Gerd Auffarth, MD, joined our Board of Directors in April 2020. Prof. Dr. Auffarth is an internationally recognized ophthalmologist in the area of research and development as well as clinical care for patients.
He currently serves as the Medical Director of Heidelberg University Eye Clinic. He also currently serves as the Director of the International Vision Correction Research Center (IVCRC) and the David J. Apple Laboratory for Ocular Pathology, which he established in the University Eye Clinic and which are recognized worldwide in the field of implant and biomaterial research. He is a board member of the German (General Secretary) and the European Society for Cataract and Refractive Surgery and is considered one of the most experienced surgeons in cataract and corneal surgery. As a co-founder of the Lions cornea bank in Heidelberg at the Heidelberg University Eye Clinic, Prof. Dr. Auffarth continued to advance transplant surgery (the human cornea) and innovative research areas at the Heidelberg site. In 2004 he was appointed Vice Chairman and Deputy Director of the Heidelberg Department of Ophthalmology; he was awarded Extraordinary Professorship in the Medical Faculty of the University of Heidelberg in May 2005.
Prof. Dr. Auffarth graduated from Medical School Aachen, Aachen University of Technology (RWTH Aachen), Germany in 1990. In 1992, he received a Max Cade postdoctoral research grant and became a research fellow of Prof. David J Apple at his Center for Intraocular Lens Research, Storm Eye Institute, Department of Ophthalmology, Medical University of South Carolina, Charleston, SC.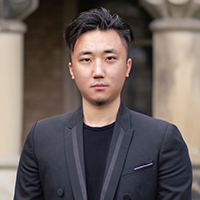 Andong Huang
Mr. Andong Huang has been Vice President, Business Development for Syntone Technologies Group (China) since 2017, focusing on strategic partnerships and international business relationships.
Mr. Huang is fluent in Mandarin Chinese and English, and is completing his Bachelor of Arts and Science with a major in Economics and East Asian Studies at the University of Toronto (expected June 2021). Mr. Huang currently serves as President of the Chinese Undergraduate Association of the University of Toronto, one of the largest student organizations at the institution.