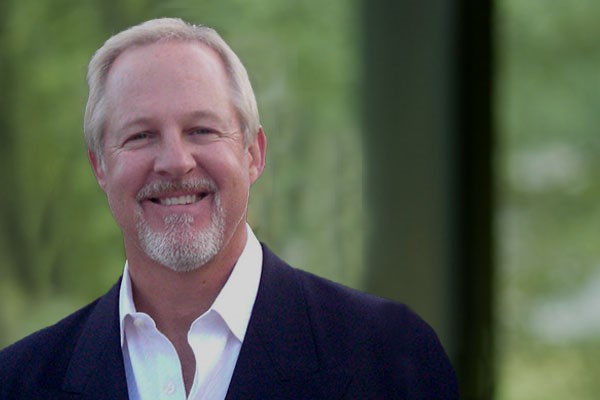 C. Russell Trenary III
President & Chief Executive Officer
Mr. Trenary has served as our President, Chief Executive Officer, and member of the Board since July 2021. He most recently was an Executive Advisor at InnFocus Inc., after serving as President & CEO for seven years, including the company's acquisition in August 2016 by Santen Pharmaceutical Co., Ltd. InnFocus is an early-stage company, pending FDA approval of the PRESERFLO MicroShunt® glaucoma device, while pioneering other microsurgical solutions for glaucoma based on SIBS technology. Prior to that, he was President and CEO of G&H Orthodontics, a global medical device company, and served in a number of senior leadership positions at Advanced Medical Optics (AMO), Inc., including as President of the cataract business unit. Prior to that, Mr. Trenary held C-suite positions at Sunrise Technologies International, Inc., served as Senior Vice President, Worldwide Sales & Marketing / Officer at VidaMed, Inc. and held several senior leadership roles at Allergan, Inc., including as Senior Vice President and General Manager of the Medical Optics business unit. Over the course of his career, he has played a key role in seven acquisitions and closely led four major product launches in eye care medical devices.
Mr. Trenary received a B.S. in Business Administration from Miami University, Oxford, OH and his MBA from Michigan State University.
Lawrence A. Kenyon
Mr. Kenyon has served as our Chief Financial Officer and Secretary since September 2015. He has been a member of our board of directors since August 2018 and also served as our President and CEO from August 2018 to July 2021. Prior to that, from February 2014 to September 2015, Mr. Kenyon served as the Chief Financial Officer of Arno Therapeutics, Inc., a biopharmaceutical company focused on the development of therapeutics for cancer and other life-threatening diseases, and also as Chief Operating Officer from July 2014 to September 2015. From December 2011 to March 2013, Mr. Kenyon served as the Interim President & Chief Executive Officer, Chief Financial Officer and Secretary of Tamir Biotechnology, Inc., a publicly held biopharmaceutical company engaged in the development of oncology and anti-infective therapeutics. Prior to that, from December 2008 to July 2010, Mr. Kenyon was the Executive Vice President, Finance and, commencing in March 2009, the Chief Financial Officer of, Par Pharmaceutical Companies, Inc., a publicly held generic and branded specialty pharmaceutical company, or Par. Prior to joining Par, Mr. Kenyon was the Chief Financial Officer and Secretary of Alfacell Corporation, or Alfacell, from January 2007 through February 2009 and also served at various times during this period as Alfacell's Executive Vice President, Chief Operating Officer and President, and was a member of Alfacell's board of directors from November 2007 to April 2009. Prior to joining Alfacell, Mr. Kenyon served as the Executive Vice President, Chief Financial Officer and Corporate Secretary at NeoPharm, Inc., a publicly traded biopharmaceutical company, from 2000 to 2006.
Mr. Kenyon received a B.A. in Accounting from the University of Wisconsin-Whitewater and is a Certified Public Accountant in Illinois.
Terry Dagnon
Mr. Dagnon has served as our Chief Operations Officer since November 2018. He was most recently Senior Vice President of Operations at Dohmen Life Science Services. Terry's 20 years of regulatory experience has involved responsibility from research to post-market with a large number of domestic and global investigational and marketing approvals in the pharmaceutical and medical device industries. He is also experienced in quality and compliance and working with R&D, Marketing, Sales, Legal, and Manufacturing, Quality and Supply Chain organizations. Terry began his career in the pharmaceutical industry as the Regulatory Affairs Manager for Physician Reliance Network Inc. (now known as U.S. Oncology). He continued his regulatory affairs career at Johnson & Johnson Medical Inc. with global regulatory responsibility for the Wound Care, Skin Care and Tissue Engineering franchises. He then served as the North America Head of Regulatory Affairs at Alcon a Novartis company prior to joining DLSS in March 2014. At Dohmen Life Science Services he was responsible for all operational activities at the Denver site and in running the following service lines servicing Pharmaceutical, Biologics, MedTech, and Rare industry segments: QA/RA/Safety/Medical Affairs/CMC/Project Management Consulting and Quality Management System Outsourcing.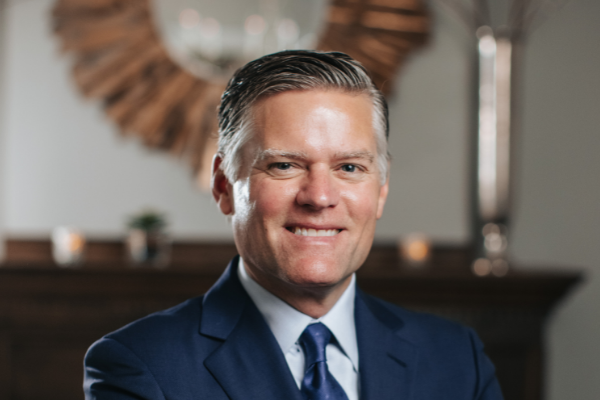 Jeff Evanson
Mr. Evanson has served as our Chief Commercial Officer since November 2018. Mr. Evanson joined Outlook Therapeutics from Scott Three Consulting where he was the Founder and President. Previously he was a Managing Director in the Life Science Practice of Navigant from 2014 to 2018.  He joined the firm in September of 2014 from Novartis (Alcon) where he was the Vice President and Global Commercial Head of the Pharmaceutical Franchise.  During his time at Alcon, he was responsible for all aspects of strategy, portfolio (both internal and external opportunities), global brands, launches and campaigns. Mr. Evanson has extensive experience with the ophthalmology and retina landscape including sustained delivery, drug/device combination and diagnostics within the dry eye, glaucoma, retina and allergy eye health markets.
Prior to Novartis, Mr. Evanson spent 10 years at Medtronic in a variety of pre-commercialization and post-commercialization roles.  He has led programs from Opportunity Assessment through to Global Launch Plans and Life Cycle Management.  These responsibilities allowed Mr. Evanson direct experience with the US FDA and the US Centers for Medicare and Medicaid Services.  Mr. Evanson also has experience in Pharmaceutical Sales and Sales Training.
Jeff received his MBA from the University of Minnesota (2001) and a BA in Chemistry from the University of St. Thomas in St. Paul Minnesota (1991).  He served as a two-term Board Member of Gillette Children's Hospital in St. Paul, Minnesota, from 2008 to 2014 and currently is on the Board of Directors of Children's HeartLink.